Command and Control
C2 has become an industry - but has the essence of command and control been lost? Explore the conversations with us and experts.
Find out more
The enemy gets a vote
Western military planning has ignored the adversary for too long. Are we adapting to their way of war?
Find out more
How to Train a Military
Simulation has huge potential to improve lethality but it is an addition rather than a replacement for live training and exercises. Listen to discussions with experts to discover why.
Find out more
The Profession of Arms
We like theories but only when they add value to the real world. It's not pretty, nor easy.
This Means War
We should pay more attention to combat and warfare around the world. Conversations with experts help us do that.
Find out more
WHO WE ARE
Pursuing the reality of national security, based on evidence not heresay
With an on-line national security audience of nearly a million people in 120+ states around the world, and face-to-face meetings with nearly 17,000 military personnel annually, we strive to stimulate challenging discussions, engaging their intellectual curiosity to improve mental capacity, build resilience, and expanding thinking space.
Our Background
There is compelling evidence that ideas, people and thinking are decisive factors in combat and warfare. Peculiarly, Western militaries seem to sideline the intellectual development of their people and instead rely on the promise of technological revolution. We aim to help in redressing that balance by starting conversations that challenge orthodoxy, offer advice (on tactics, operational art and strategy), inform and educate. Not everyone likes this approach: It takes open minds, intellectual curiosity, and a pragmatic, realistic understanding of warfare.
Find Out More
Who we are
The national security community contains military personnel, industry, politicians, diplomats, civil servants, scholars and academics, civil servants, and veterans. We stimulate challenging discussions for these audiences, engaging their intellectual curiosity to improve mental capacity, build resilience, and expanding thinking space. From this, better decision-making results under stress.
Find out more
Meet our Founder
Professor Peter Roberts spent more than 20 years in the British military, serving all over the world and engaged with a variety of agencies and nations. He went on to become Director of Military Sciences at RUSI, a London based Think Tank, where he spent nearly a decade and remains a Senior Associate Fellow. Peter founded the company to serve the intellectual curiosity of the military and wider national security community. He likes a challenge, reading discordant thinking, visiting hot spots, and a bit of history: things he tries to keep at the heart of the company.
Just listened to this again - the series was a real tour de force. So many important points I particularly liked "ideas, then people, then equipment" & being clear on "how we fight" is a critical capability.
Twitter
A genuinely original take on our mission, and guidance on actual strategy that has turned out to be useful.
Spotify
Challenging, insightful, discordant.
iTunes
This was really good (as usual). Particularly like the part on the importance of process (GOOD process) and not just blithely regurgitating buzz words 'agile' 'lean' 'just-in-time' and actually doing harm
Twitter
Fabulous content, the must-listen resource on contemporary conflict. Fascinating speakers and wonderfully moderated.
iTunes
Definitely the most valuable high level brief we have had in the 5 years I have been in post. A deep examination of where the future of warfare will take us – and how we will get there. Looking forward to having you back next year
European Defence Company
PODCAST
Conversations about military thinking, combat, wars and adversaries
A wide range of discussions that match the demands of people in the Profession of Arms; those who want to understand more about what's going on their world - not simply their own organisation. With access to some brilliant people around the world we strive to sate the intellectual curiosity of our audience
VIEW ALL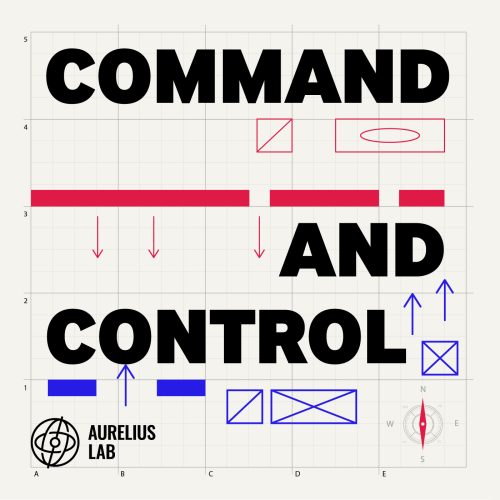 SERIES 01
Command and Control
The Command and Control podcast breaks new ground in determining what C2 might look like for the fight tonight and the fight tomorrow. Join us as we talk through C2 for an era of high-end war fighting. Blending human decision and cutting edge technology has been evolutionary but will this change,...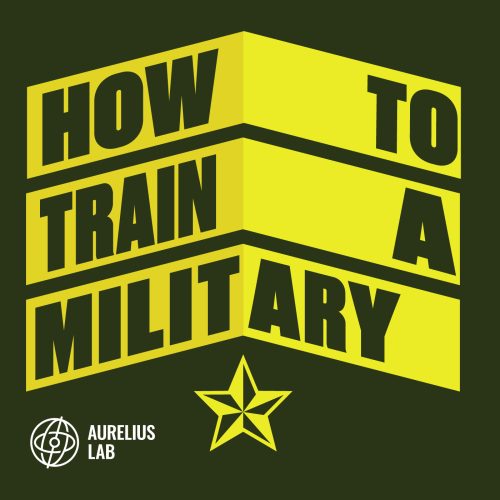 SERIES 02
How to train a Military
How do you train the optimal military force for the wars to come? Learning, education, training and simulation are all tackled as priorities in this podcast as a series of interviews with experts who think about military training. A lot.
ARTICLE FEATURED IN THE WAVELL ROOM
The Quest for Certainty
Martin Van Creveld talked about Command and Control being a constant quest for certainty. Despite the arrival of numberous C2 systems in our HQs, this is a fallacy.
DOWNLOAD HERE
THINKING
They're not fighting how we want them to
It might be that we have forgotten that the enemy gets a vote. We need to think more about the realities of how adversaries fight
View All